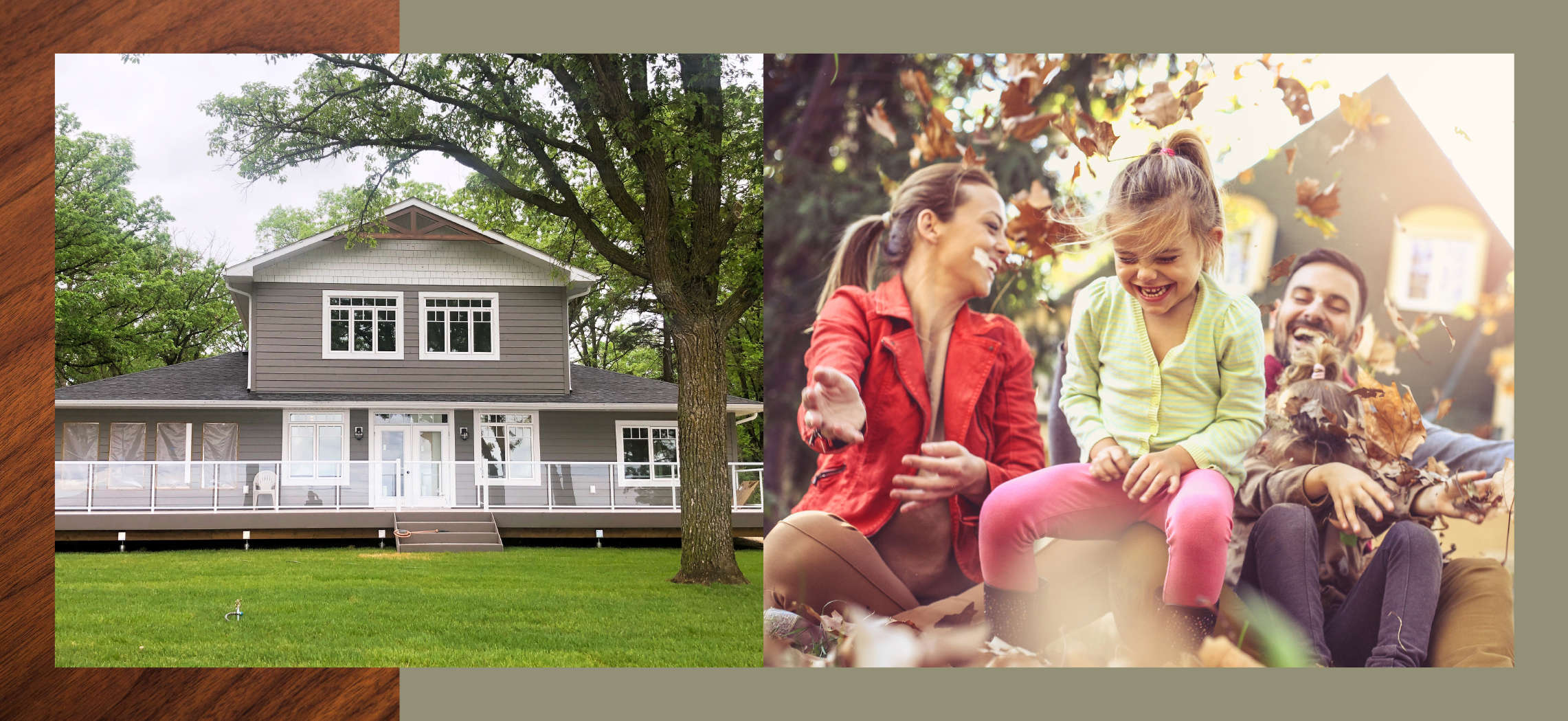 History of Vogt Building Construction
Family-owned and operated since day one.
Founded by David Vogt circa 1960, Vogt Building Construction is a third-generation, family-owned and operated company. We have been building complete onsite projects and transporting ready-to-move (RTM) homes for over 60 years.
Growing up, David lived on a farm in Saskatchewan. He later moved to Manitoba where he continued to farm, found a love and aptitude for woodworking, and began building homes. His projects included agricultural work such as building barns, constructing light industrial shops, and continuing to help people build homes.
Vogt's original building yard was built on the Manitoba family farm, just southwest of Mitchell, Manitoba. Over time, David's son Larry Vogt continued in the business and in 1992, opened a new location (where VBC currently operates out of).
Today, Vogt Building Construction is run by the third-generation family members of David Vogt, working at 415 Highway 12 North in Steinbach, Manitoba. Although the size and complexity of projects that we work on has changed over the years, our commitment to quality, character, and innovation has not.
Backed by our integrity and commitment to quality, Vogt is a great partner in building your home. We are a proven, local contractor with years of experience, and we're dedicated to arriving at a solution that meets your financial, functional, and aesthetic goals.
As a reliable partner from the start of the project through construction, our team works hard and delivers what is promised on time, on budget, and with the highest level of quality.
We have a diverse knowledge of the residential construction industry and can custom tailor our services to meet your individual needs. Through our General Contracting, Construction Management, Design-Build and Pre-Construction Services, we offer a number of different project delivery methods:
Custom Design Homes
Ready-to-Move (RTM) Homes
On-site Custom Designed Homes
Additions
Multi-family (Condos & Rentals)
Infill Housing
Lifestyle Properties
Universal Access Building Solutions
What our clients are saying
Vogt built our custom built home in 2014 (the traditional RSK plan. The attention to detail and service were exceptional. Jared was excellent and helped us make choices and decisions within our budget. Three and a half years later – we still love our house. Any minor warranty issues were dealt with extremely promptly. We couldn't be happier with our home and the services and end product – our dream home! Thank you, Vogt!
Excellent customer service is just the beginning at Vogt Building Construction Inc. Jared and his team took the same pride in building our home as they would their own. All of their tradespeople were wonderful to deal with, very professional and personable. We would highly recommend Vogt Building Construction Inc. to anyone looking to build their dream home.